Description
Path Out is is an autobiographical adventure game that allows the players to replay the journey of Abdullah Karam, a young Syrian artist that escaped the civil war in 2014. Path Out is a tale full of surprises, challenges and paradoxical humor, giving insight in this real-life adventure, on which Abdullah comments through Youtube-style videos in the game. In this first leg of Abdullah's journey, he recalls life before the war, a family decision that led to his departure and the perilous journey from his hometown Hama to the Turkish border through the war-torn Aleppo province. The players follow Abdullah's path, getting to know his life, family and surrounding in a narrative adventure that also contains numerous quests and challenges that are based on real events. The game play closely follows narrative classics like To The Moon, adding the bitter flavor of the Syrian war, the violence by soldiers and rebels that the players have to escape and the murderous minefield that have to be navigated during the escape.
History
Path Out is a collaboration between Abdullah Karam, the developers of Causa Creations, Wobblersound and the Austrian-American graphic designer Brian Main. The project started as a chance encounter between Abdullah and Causa's Georg Hobmeier who met more or less by accident in Salzburg in the Fall of 2015. After securing funding for a prototype through various art grants, they commenced working on it in late 2016. The game is available on both Steam and itch.io for free.
Features
autobiographical adventure based on real events
Relive Abdullah's escape from war-torn Syria
Unique neo-orchestral electronica music with oriental influences by Wobblersound
Meticulously researched pixel art style inspired by classic 16-bit games and Syrian art
Video commentary by Abdullah
Logo & Icon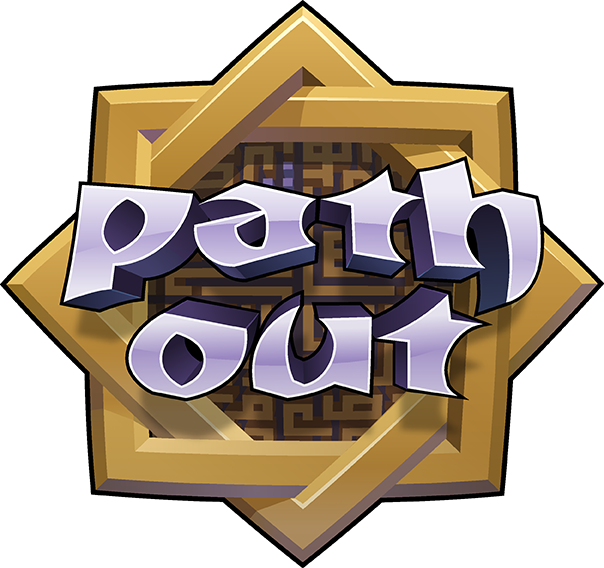 Additional Links
Post About Path Out

More background information to Path Out. causacreations.net.
About Causa Creations
Boilerplate

Causa Creations is a boutique game development studio located in Vienna, Austria. Originally established in 2014, the independent company is currently helmed by Georg Hobmeier, Ben Wahl, Brian Main, and Christian Knapp Our multi-disciplinary team of seasoned developers, artists, and designers is dedicated to crafting fully rounded experiences that not only entertain but engage and inform audiences. Not afraid to roll up our sleeves and get things done, we pride ourselves in the care and attention that comes through in our award-winning work. We see games not merely as entertaining diversions but as meaningful, enriching experiences that can connect us, challenge our perceptions, and give insights into the world around us. We aim to push the boundaries of what games can do through cutting edge innovation and human-centred design.

More information

More information on Causa Creations, our logo & relevant media are available here.
Path Out Credits
Georg Hobmeier

Writer, Game Designer, Causa Creations

Abdullah Karam

Artist, Freelancer

Brian Main

Tilmann Hars

Scripting, Causa Creations

Wobblersound

Music, Wobblersound